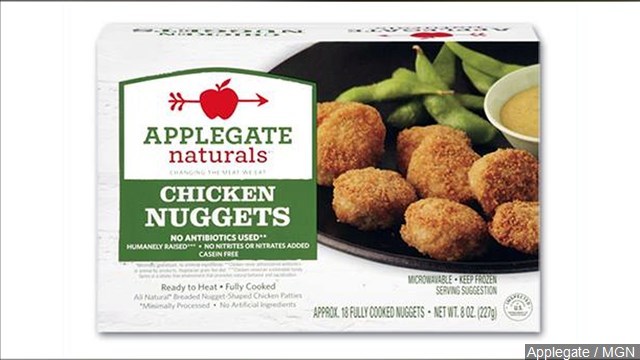 SOURCE: MGN Online
ATLANTA (CBS46) -
The state says the Gainesville-based Perdue Foods is recalling about 4,530 pounds of chicken nuggets.
A statement from the state agriculture department says the nuggets were made in Georgia and are being recalled because they may include plastic.
The products are packaged as Applegate Naturals Chicken Nuggets produced on Sept. 28, 2015. They are packaged in 8-ounce boxes containing about 18 chicken nuggets with a "Best Before" date of Sept. 27.
The U.S. Department of Agriculture says recalled food was shipped to retail distribution centers in Georgia, Florida and five other states.
There haven't been any confirmed of problems linked to the chicken nuggets.
Copyright 2016 The Associated Press. All rights reserved. This material may not be published, broadcast, rewritten or redistributed.