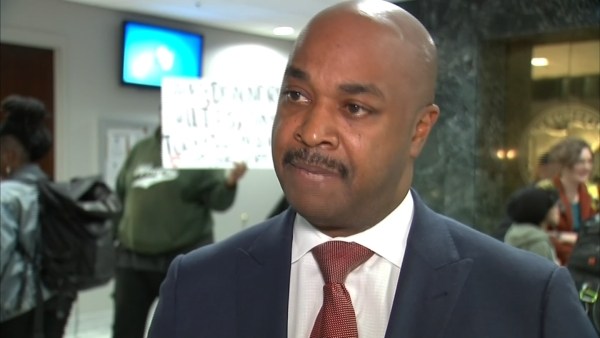 Source: WGCL
ATLANTA (CBS46) -
Atlanta City Councilman Kwanza Hall declared his run for mayor January 20. But according to state ethics rules, Hall hasn't filed all the routine paperwork to stay within ethical guidelines.
CBS46 checked and according to Georgia elections records, Hall has not registered a campaign committee for his run for mayor. In fact, February 7 of this year, Hall filed a campaign contribution disclosure which included the following question and answers:
Question 5: Is there a campaign committee to make campaign transactions..keep financial records of the campaign or file reports. Hall answered no
Question 5: If so, is the committee registered with the state ethics committee. Once again the answer is no.
But at the bottom of the disclosure report it asks for public officer, candidate, other than candidate committee name and it says "Kwanza Hall for Mayor."
Right now, no such group exists with the state. Nor has a registration for a campaign committee called "Kwanza Hall for Mayor" been submitted to the state.
CBS46 called Hall's campaign attorney to discuss the matter and we were told the registration of committee form is not required and there is no further comment.
State ethics officials won't look into the issue until a formal complaint is made.
CBS46 is continuing to gather more details. Stay tuned to CBS46 and CBS46.com for the latest developments.
Copyright 2017 WGCL-TV (Meredith Corporation). All rights reserved.