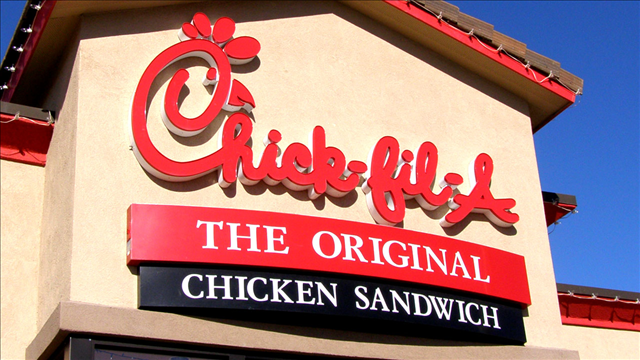 Source: MGN Online
PITTSBURGH (AP) -
Donald Trump Jr. has taken to Twitter to mock a group of Pittsburgh college students opposed to the addition of a Chick-fil-A restaurant to their campus.
A student newspaper at Duquesne University reports that a student government representative last month proposed asking the university to reconsider the addition of a Chick-fil-A. Niko Martini told The Duquesne Duke that Chick-fil-A "has a questionable history on civil rights and human rights."
Trump Jr. tweeted a link to an article on the controversy Thursday.
Chick-fil-A CEO Dan Cathy has publicly spoken about his opposition to gay marriage. The Atlanta-based company said in a statement Thursday: "Everyone is welcome in our restaurants."
Copyright 2017 The Associated Press. All rights reserved. This material may not be published, broadcast, rewritten or redistributed.