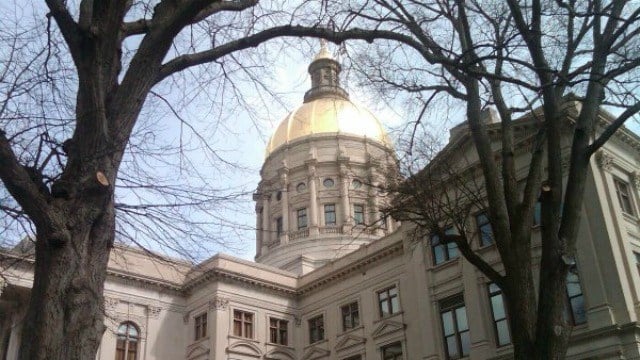 Georgia State Capitol (Source: WGCL)
ATLANTA (AP) -
Georgia's governor has signed a bill to reconfigure and expand the state's judicial watchdog agency.
The legislation signed Monday by Gov. Nathan Deal takes effect July 1 and increases the number of members of the Judicial Qualifications Commission from seven to 10. It also splits the commission into a seven-member investigative panel and a three-member hearing panel.
The governor would appoint a lawyer to the investigative panel, while the state Supreme Court would appoint two judges and the lieutenant governor and House speaker would each appoint one lawyer and one non-lawyer. The hearing panel would include one non-lawyer chosen by the governor and a judge and an attorney selected by the Supreme Court.
All appointees would have to be confirmed by the Senate.
Copyright 2017 The Associated Press. All rights reserved. This material may not be published, broadcast, rewritten or redistributed.