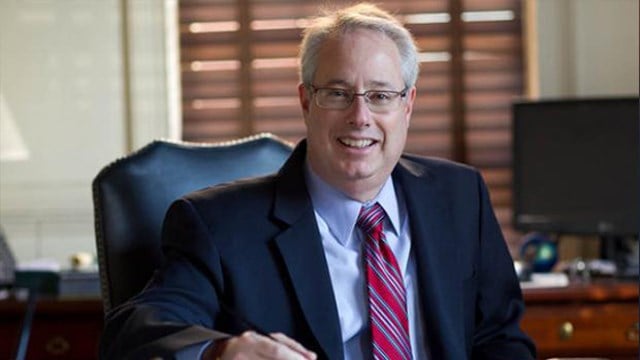 Georgia Attorney General Sam Olens (via http://law.ga.gov
Pressure is mounting on the president of Kennesaw State University in the wake of the kneeling scandal there.
The Board of Regents is meeting in days, his future in the balance. We have also learned, he may be looking to leave on his own.
We have been pressing the president for answers for months. Phone calls, emails, written interview requests have not addressed specific questions, nor has he agreed to answer questions on camera.
We visited his office today to ask about the latest rumblings of his possible impending departure. He once again shunned transparency and ignored our reporter.
President Sam Olens was found to have disobeyed the University System and failed to tell them about it. That was disclosed in a state review just weeks ago.
Sources within the Board of Regents tell CBS46, board members are not happy with Olens' behavior, and his tenure may soon wind down early..
There are two Board of Regents meetings. One telephone conference on Tuesday, and another in person first of the year. Members can go into executive session to address personnel issues.