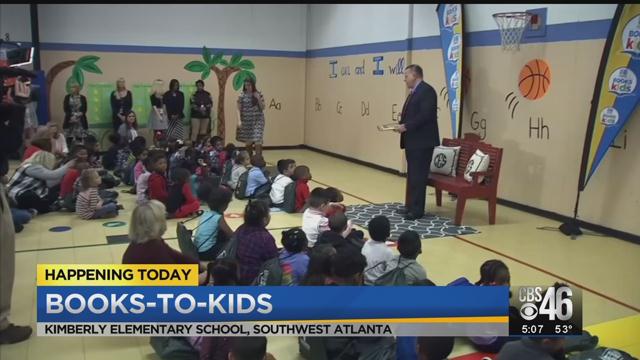 ATLANTA (CBS46) -
It's an event that is near and dear to our hears here at CBS46.
Our "Books to Kids" campaign continues on Wednesday, and this time it's for kids at a school in Southwest Atlanta.
We will be surprising children at Kimberly Elementary, giving every student books of their one.
Here's how it works: several of our familiar faces at CBS46 take part, and thanks to our amazing corporate sponsors, we're able to give a cinch sack full of five books to each student.
The students get to take the books home and read them any time they way. We do this because we know the importance of being a fluent reader. Each book is carefully selected based on the age of the student.
For example, a fifth-grade student's selection will be completely different than what you'll see a kindergarten student get. The idea is for the students to read the books at home, some of the younger students can do so with a parent or grandparent and create a bonding experience that we hope can be life-changing.
Kimberly Elementary has an enrollment of 458 students, which means CBS46 will distribute 2,290 books. This is the seventh Books to Kids giveaway and pushes our total to more than 20,000 books given away throughout Metro Atlanta.
Copyright 2018 WGCL-TV (Meredith Corporation). All rights reserved.