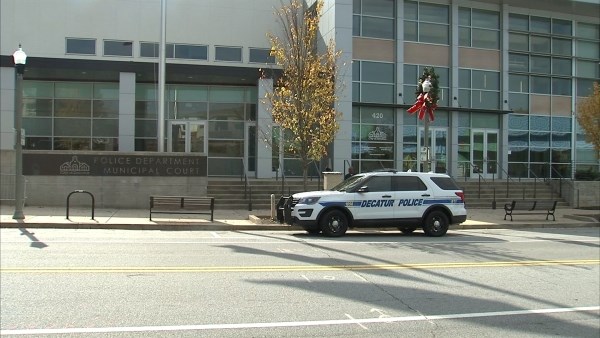 Source: WGCL
DECATUR, GA (CBS46) -
Decatur's mayor isn't going down without a fight.
The state immigration enforcement review board, effectively called Decatur a Sanctuary City, accusing them of "falsely reporting compliance with Georgia's immigration laws." That decision came down over the weekend.
"We have stated we are not a sanctuary city," said the mayor.
It began with Lt. Governor Casey Cagle filing a complaint last year, claiming the city was instructing its police to block the feds should they try to round up illegals in the area. Despite no actual acts of defiance.
The police chief says he is insulted his officers are being portrayed as obstructionists.
As we first reported last week, the review board was established 7 years ago to police local governments it deems not in compliance with state immigration laws. At taxpayers expense, they have only investigated 22 complaints and sanctioned 1 other city. Lt. Governor Cagle helped establish the board, and appointed some of them. He's running for Governor in Tuesday's primary and he is promising hard line immigration reform.
Decatur's attorney questions why they decided on Cagle's complaint so close to primary day.
Not to mention, he says, outside the setting of a public meeting and public push back.
Copyright 2018 WGCL-TV (Meredith Corporation). All rights reserved.